The Pay For Art team recently made it's way back from a Pop Up show in Glendale, California. The show featured eight local artists at Brewyard Beer Company as well as musical guest Aaron B. Tripp. The art on display varied from custom coloring books, prints, paintings, and everything in between. All of the featured artists used PayForArt as a platform and were easily able to sell their work. The Pop Up event sold 14 pieces of art within two hours.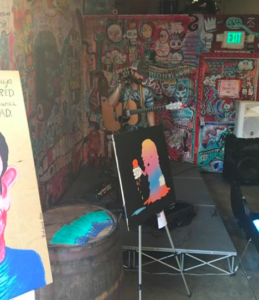 We want to thank all of the artists who participated and those of you that came out to make this event a huge success!
If you're interested in becoming apart of the PayForArt team click here!